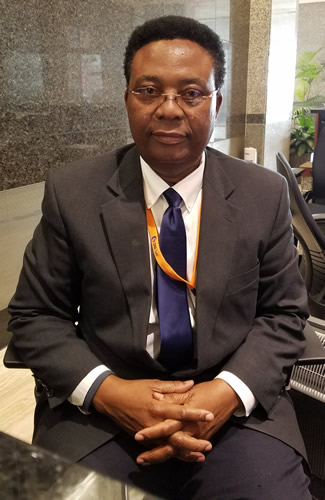 I am delighted to welcome you to Emmaus theological Seminary; a unique seminary in its philosophy and approach to religious education. Without any argument, the Holy Spirit is the perfect and ultimate teacher of all things, knowledge, and wisdom that man desires to know about God and His creation, but in addition to that, I believe that sound religious education should be traversed by the general knowledge of academics, which would impart ability to articulate and present the Scripture in an intelligible manner. This will help equip spiritual leaders with the capacity for building a congregation that is equipped with Biblical wisdom, knowledge, and understanding of the principles of theology and the sort. Our philosophy hinges on producing religious educated minds that are able to compose and present biblical materials in a lucid and convincing manner which brings out the truth and reality of the theological reflection of the gospel. Consequently, it is our goal to expose students to religious teachers and preachers from Bible based Institutions that have distinguished themselves in their various field of religion and academia. They are to act as the driving force in attaining qualitative work and satisfaction guarantee in respect of students reaching their career goals and attaining leadership role in the society.
It is impressive that Emmaus Theological Seminary is an affiliate of Christian leadership University, United states, as well as administers their degree programmes from Associate to Doctorate level in different areas of Theology and Bible Studies. The Seminary will mentor and guide students through their learning experience and work, up to completion in order to properly function in the field of their "Calling".
Let me state here that one of the unique features of CLU programmes is that it invokes a new philosophy and learning experience which utilize modules, books, and developed curricular unparalleled by comparable religious institutions in the Globe. Students receive quality education, courses, books, and other tutorial materials owned by CLU as core resources for studies at Emmaus Theological Seminary. Also, the Seminary will conduct and mark CLU examinations and submit same for translation into credits and a degree by the Christian Leadership University (School of Impartation).
There is a two-year Pastoral and Ordination Certificate course for students who wish to run a church or work in the Vineyard. I strongly believe we are bringing this prestigious degree programmes to committed and anointed believers who have the desire to teach and preach the Gospel of God, and back it up with a degree. It is a rare opportunity that CLU's degrees are being offered here in Nigeria at very minimal cost; whereas it takes so much more foreign currency to obtain the same degree from the United States, or any other country. We understand and appreciate the high costs of receiving religious education from higher institutions abroad, hence, I believe we have been very fortunate being able to offer the same degree here in Nigeria at very minimal  cost.
I am therefore delighted to invite you to apply for any of our programmes and start a purposeful driven career. I look forward to meeting with you in class, during Ordination, or when degrees will be awarded in fulfillment of your hard work and determination.
Thank you, and God bless you.